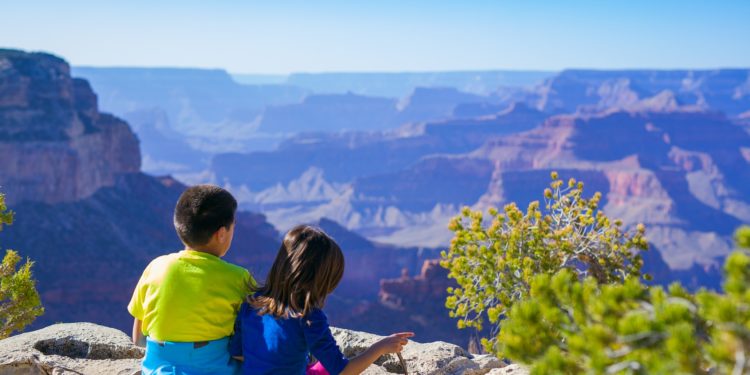 Taking that vacation when you have children is not as easy as it sounds. In a perfect world you would just bring them along wherever you wanted to go, but unfortunately, children's views of a vacation compared to yours are 2 different things. Just imagine a few toddlers walking around with you while you have that day of golf and you get the picture. On the other side of that coin, you don't want to spend your whole vacation standing around watching them with barney the dinosaur and whatever other characters of the month it is. It just takes a little bit of planning for you to both have the vacation you can enjoy, as well as a little compromise here and there. We could just list out a pile of cool resorts and places to go with kids (Disneyland anyone?) but we felt it was better to cover the basic themes that seem to work the best. Here are some of our picks
Resorts
This is the easiest pick, the all-inclusive family resort. If family-friendly enough, they usually have people on staff to actually take care of your kids (at almost any age) so you can go enjoy a bit of peace and quiet (or adventure) with the other adults. Just look for a family friendly one when you are looking at resorts. It's also a good idea contacting them and finding out what facilities they have for your children and for what ages. We know you love your children, but on a vacation, you need a little space from them too, just as they need a little space from you sometimes.
Family-friendly hotels
One step down from the resorts are the family friendly hotels. They often have great facilities, though it is a good idea to check reviews before you go. We have been in some family-friendly hotels that have a section for leaving your kids, and it feels a bit more like county lockup, with buzzers and glass and not that much to do. A good family friendly hotel will also have ideas for things to do in the area as well as where to eat (also important when traveling with family) and they will understand your situation better than most places.
Beaches
This is one of the basics. Pick a place close to a beach. Kids love beaches, there is a lot to do and explore, and as an adult, you can touch a bit of heaven and relax as you watch the waves and clouds go by. Make sure that you pick a place to stay that has other amenities, as when the evening rolls around you still have to keep the kids and yourselves happy. The beach is the best compromise though.
Amusement parks
Amusement parks (well we did say Disneyland before) are great to travel with family, assuming you like them as well. Most hotels in the area are very used to dealing with kids and families, so it's a no-brainer. Personally, we love amusement parks, with our kids or without them, so it's a win/win for us.
Horse ranch
One that used to be very popular in the 70's and 80's is a horse ranch or dude ranch. It's made for keeping both sides of the family happy. The kids are kept busy most of the day with various activities, as well as you can enjoy as much or as little as you want of the experience. Honestly, a nice ride through the countryside is rather a memorable and relaxing experience. A nice barbeque every night to chat with the other adults, and you have a full family-friendly vacation
Cruises
Another great family vacation is a cruise. They aren't all like the Love Boat of the old days, but it is a good idea to check facilities for kids before you book. Similar to the family-friendly all-inclusive resorts, there are people on board to keep your kids, and you, entertained, as that is what they have been hired to do. So, you can spend as much or as little time with your kids as you want (Hey, we aren't judging).
Honorable mention: Asia
On a bit of a bigger travel vacation, if you are western, one of the better places to travel is Asia. If you have western-looking kids, they will get more attention than they have ever had before. People will even want to take pictures with them. Kids are quite revered in most of Asia, and western-kids are always fawned over. There is also a lot of amazing things to do in Asia and many great tours, ones that will keep both you and your kids occupied. You can also hire a registered nanny or babysitter very inexpensively, to help make the vacation easier.
Traveling with family is great, but you want to make sure it's not the same as the struggle you have when you are at home. You need to pick things that will make the kids excited as well as pick things that will make great memories for you as well. With a little bit of planning, and remembering that only half the vacation is for you, we think you will succeed. We wish you a wonderous time with your family on vacation.