How to Plan (Almost) Perfect Family Vacations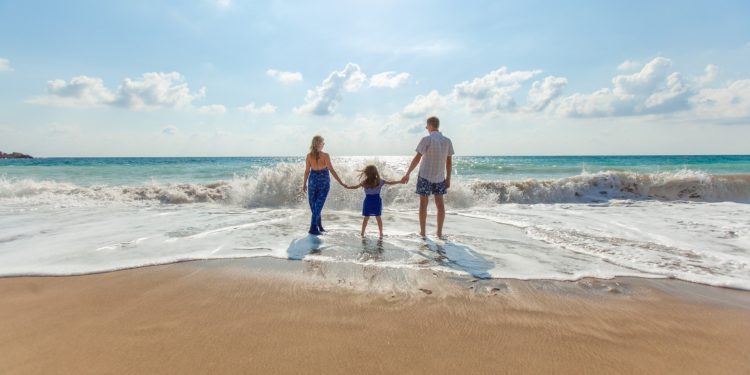 Family vacations can be fun—or overwhelming. They're fun if you've figured out how to travel with your children but challenging if you don't accommodate everyone's interests. For things to go smoothly when traveling with children, you need to do two things well: choose the right destination and make sensible plans.
Pick the Right Places
The right places for family vacations are those that both parents and children find engaging and interesting.
Popular Options
Some of the best places to travel with children include resorts, family-friendly hotels, beaches, amusement parks, and horse ranches.
Popular Cities 
Here are three of the most popular cities in the United States to visit on a family vacation:
San Diego has wonderful weather and plenty of family attractions. If you visit this city, arrange a customized sightseeing tour in San Diego for your family to experience its rich history. Seasoned guides will show you around San Diego, taking you to the beaches, gardens, museums, artist studios, and art galleries. You'll also want to visit the renowned San Diego Zoo in Balboa Park.
Portland is pleasant if you're looking for a place that is peaceful and easygoing. This historic city is walkable and has a wonderful riverfront park.
San Francisco has superb weather, diverse cuisine, and cultural diversity. It's also a fun place to shop and has unique attractions like the Golden Gate Bridge, manually operated cable cars, and fisherman's wharf. NAPA valley is famous for its wine; strolling amidst the giant sequoia trees is an awe-inspiring moment; and it's always delightful to watch the sunset at Twin Peaks, a summit pair soaring 922 feet high.
Popular National Parks 
Here are ten of the most popular national parks in the United States to visit because of their stunning beauty:
Great Smoky Mountains National Park
Grand Canyon National Park
Yosemite National Park
Rocky Mountain National Park
Zion National Park
Yellowstone National Park
Olympic National Park
Acadia National Park
Grand Teton National Park
Glacier National Park
3 Family Holiday Planning Tips
Even if you choose some of the best places for family vacations, things can get challenging if you don't plan the trip carefully.
Here are 3 tips to improve planning for a family vacation.
Allow plenty of time for departures. When departing from home or a hotel, leave plenty of time for packing and traveling to the airport. This will prevent many mishaps, like forgotten items or delays. It will also prevent scolding and sulking.
Avoid over-packing your bags. It's tempting to take everything that you think your family will need but, remember, you will have to lug it all over the place, which will get old fast. If you're traveling by plane, you must pay extra for your checked bags, too.
Ensure child safety. When you're traveling, it's easy to get preoccupied. For instance, when buying tickets at a train station or when talking at a hotel reservation counter, your children might decide to wander around and get lost. So, assign one parent to make the travel arrangements while the other one watches the kids. Another option is to attach a GPS tracker to your Kids' shoes so that if they do wander off, it's not a reason to panic.
Contact information. Give your kids or elderly parents all your contact information–your phone number, your email address, and your residential address. Write all this information on a card and ask them to carry it on their person at all times.
Family vacations can be tremendous fun if you choose a destination everyone will enjoy and sensibly plan all the details.