Ways to Spend More Quality Time with Your Kids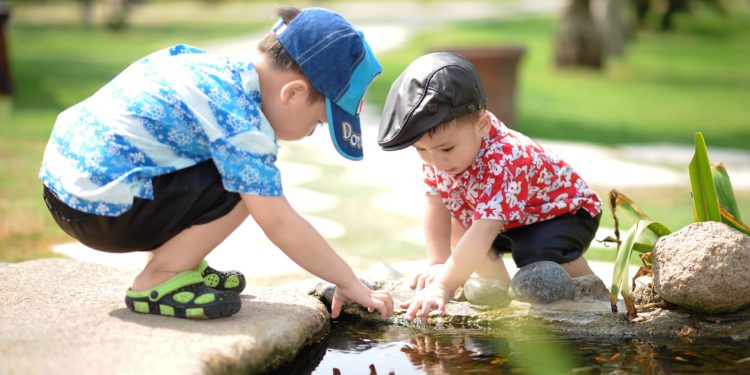 When is the last time you spent quality time with your children? Not the mornings you spend rushing around to get them out to the school bus or the evenings when you're stressed trying to figure out what to prepare for dinner. Sure you may be in the same space at the time these activities are going on, but it's not the same as giving your children your undivided attention for a certain period of time.
Yes, you've got a full-time job, children to take care of, and a house to upkeep, but your children need to know that they take priority. When you spend uninterrupted time with your kids despite everything else you have going on, it shows them that you care. It boosts their confidence and self-esteem, improves their mood, reduces the risk of poor behavior and grades in school, and, depending on what you do while you're together, it also improves their physical well-being.
Though finding the time to spend with your kids can be rough, it is important to their overall health and also brings you closer as a family. So, when you have the spare time, make it count by doing some of these activities listed below:
Work on a Family Tree
Family trees can be significant to both you and your children. When you take the time to learn about who you are and where you come from, it can help you to have a better self-esteem. It's also a lot of fun to learn about your ancestors and the part they played in history (whether large or small). Start a family tree project with your kids. You can work on it a little bit each time. Start by gathering all the information you are aware of. Then ask older relatives for their input. You can also look at resources like the 1870 Census, obituaries, or newspaper clippings to learn more about your family. Then create a template and begin adding names, dates of birth, and historical facts next to each member.
Play in Their World
When is the last time you played with your children? Playing in their world is an affordable and fun way to spend quality time with them. Not only do they get to have fun with mom and dad, but they can expand their imaginations and creativity. So, make time in your schedule to have a tea party with your daughter and her stuffed animals, go in the yard and build a fort with your son, or pretend you're all pirates in search of some burried treasure.
Get Outside
You don't have to stay in the house to spend time with your kids, nor do you need to spend a lot of money. Simply going outside can do more than you think to boost their mental and physical health. Being outdoors helps everyone to get their daily dose of vitamin D which builds strong muscles and bones while also reducing stress. Outdoor adventures also allows your children to get away from the screens and in touch with nature. Whether you go for a walk in the park, take a hike, have a family picnic, ride bikes, run around in the backyard, or play outdoor sports, it all works towards making your family happy and healthy.
Go on Vacation
When your budget allows, taking a family vacation is another way to spend quality time with your kids. Going on a family trip takes you away from your normal environment, boosts your creativity, reduces stress, and helps you to bond with those you love most. For children, it helps to enhance their social awareness, diversifies their understanding of people and other cultures, and boosts their confidence. There are ways to make traveling with family more affordable, so take advantage of those opportunities so you and your kids can get away more.
It goes without saying that life is pretty hectic. In order to provide for your children you must essentially go to work and take care of the home. While these responsibilities and more can make it difficult for you to dedicate as much time as you'd like, don't let those things overwhelm you so much that you're not able to take time to spend quality time with the very people you're working so hard for.