Preparing For When Our Children Become Teenagers
We start preparing for parenthood from the day we find out we are expecting.
We have time to plan for the birth, the coming months and maybe years. But kids grow up in a flash. The years go by so fast we barely have time to plan for
when they grow up. It seems like they instantly go from being four to thirteen.
Here I share with you five parenting tips for when your child becomes a
teenager.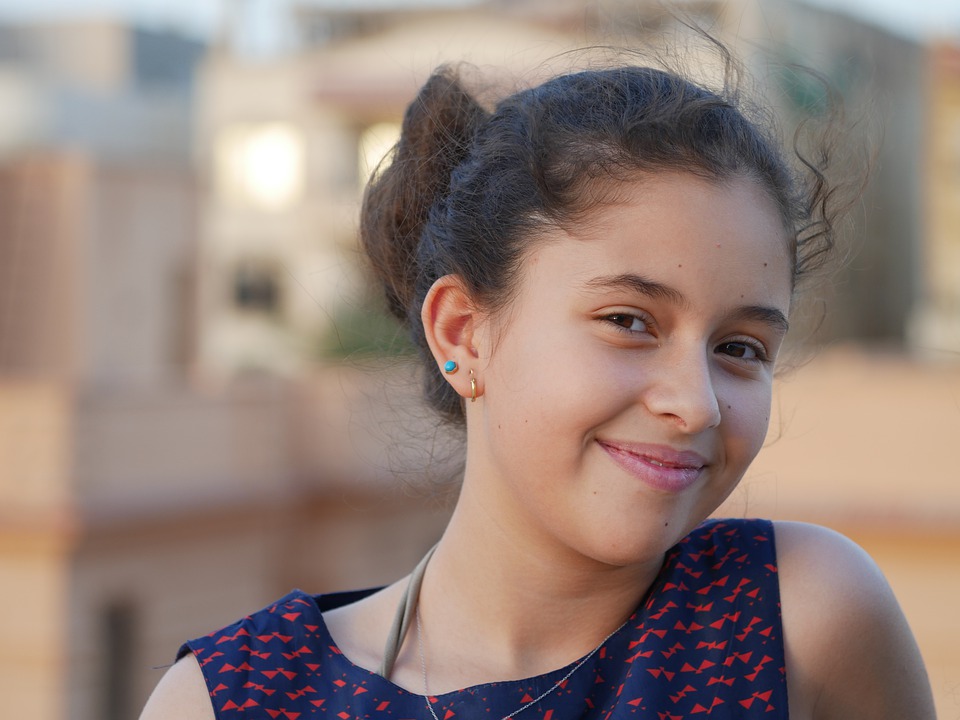 1. Bigger Kids, Bigger Beds
It is time to let go of the toddler beds and switch to a more comfortable size bed. Twin beds are excellent for teenagers. The twin xl dimensions are perfect for your growing child. It is longer but still great for a narrow sleeping space. Some teens seem to grow overnight and may get up to six feet tall. Your teen will definitely be more comfortable in a larger bed where their feet aren't hanging out.
2. Thrifting Saves Money
Your child will continue to grow at a fast pace. It is smart to shop at thrift stores for clothes they will outgrow way too quickly. Teenagers will start to adapt their own sense of fashion. They will also change styles many times. Thrifting will give them a wide variety of styles to choose from at an affordable price. Nobody has to know that their clothes are used and they will enjoy frequent shopping for the many times they change their minds. They will learn the real value of the stuff they actually need. It is a great way to teach our children the cost of what they buy and an awesome way to save for other important things.
3. Active Body, Calm Mind
Your child will go through many body changes that can affect a teenager's mind in negative ways. To keep a healthy mind, it is important for your teen to keep active. Teenage years are complicated enough for your child; mental health doesn't have to be an issue. It is imperative that your teen engages in any type of sport or activity. It is easy to confuse the symptoms of a mental disorder through this phase because many are similar to those of a rebellious teenager. They may seem lazy or attention-seeking when there could be an underlying mental illness going on.
According to the National Alliance on Mental Illness, "Mental health conditions are common among teens and young adults. Fifty percent of all lifetime mental illnesses develop by age 14." Physical activity boosts the mood while releasing tension and anxiety. It is much better than being on the internet all day.
4. New Rules and Responsibilities
As your child keeps growing, the house rules will change just as in a classroom or real life. The tantrum your 2-year-old got away with will not workout with a 10-year-old. So it's crucial to set some new rules and responsibilities for your blossoming teen. It is a great opportunity to let your teen know that you understand that they are not little anymore. They will definitely say that way too often. You can keep reminding them that they have new responsibilities as well. This helps them mature and keep them disciplined because they will need it. Discipline is utterly beneficial for a teenager to mature and keep out of trouble. Rules don't have to be too strict. As parents, we can be flexible but not all the time. They can learn to manipulate the situation if you let them. They will demand more freedom. This is where discipline and obedience will benefit you as a parent. Setting curfews and responsibilities will unquestionably come in handy. They might be getting older, but they are still your children. We still have the obligation to keep them safe and healthy. This means keeping them out of trouble is our job too, and it's everything but easy.
5. Communication is Key
The most important tip for parents of teenagers is to always keep the communication open. No matter what they ask, always be open and honest. Your teenager will have many questions. If you are too shy or too closed-minded to answer them, they will look for answers elsewhere. As parents, we don't want that. So keeping a good relationship with your teen will depend on the level of communication you can maintain. It is not the easiest job for parents because teenagers tend to push us away, but you have to keep trying and find ways to keep their trust. Supporting and listening to them will always help. Parenting is for the brave. Parenting teenagers is by far one of the toughest jobs there is. You got this!
Author Bio: I'm Jaylin: SEO Expert of Leelija Web
Solutions. I am a content manager, and the author of freeopenbook.com and a full time blogger.
Favourite things include my camera, travelling, caring my fitness, food and my
fashion. Email id: editor@leelija.com