I was absolutely delighted when I received the package from Queen Bee Maternity. The lot came in a luxurious bag, containing a hoodie dress and night gown.

QueenBee is an Australian online shop that carries a huge variety of nursing and maternity wear, from casual to dressed. They carry over 50 labels!

QueenBee carries a huge
selection of maternity dresses
, one more gorgeous than the other.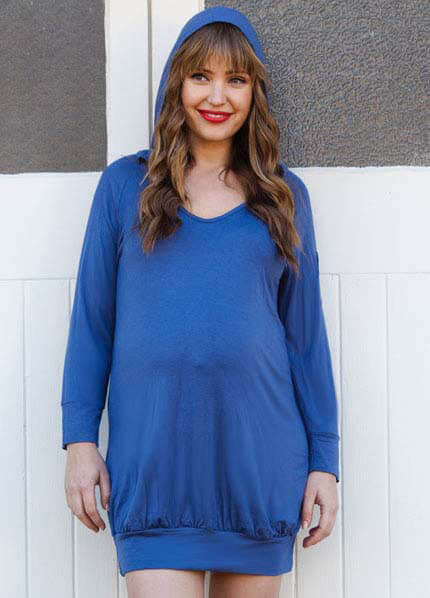 The hoodie dress is an extremely comfortable piece and the fabric is like a second skin. It combines gorgeously on tights, leggings and pants and you could basically wear it year round (except when it gets too hot for long sleeves). The only down point is that it isn't really adapted to breastfeeding.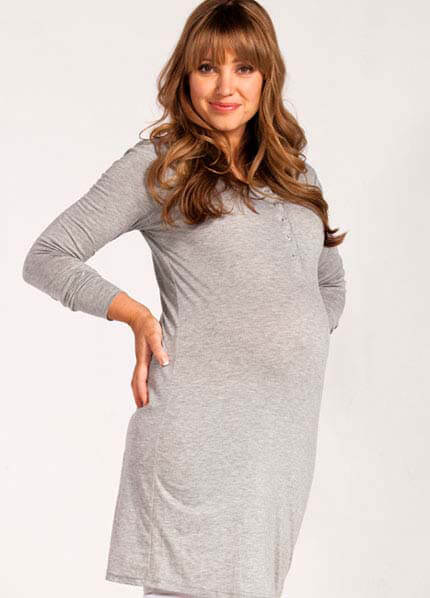 The
night dress
also fit great and is pretty next to being extremely comfy. It was a little itchy when I put it on out of the package (I know I should wash clothes first), but the itchiness came out after the first wash. It also has a very handy button down front, so it will smoothly follow me into the postpartum period (and beyond). If you are looking for
maternity and nursing sleepwear
, QueenBee does have something for everyone.
Both dresses are from Trimester and fit perfectly. Sizes are a bit on the small size though, as I had to get an XL and I usually have an L (and sometimes even an M).
PS I apologize for the pics, but that's what you get if you're all alone (i tried my daughter, but those pics are even worse)